Dare-to-Compare Tire Prices at Pohanka Honda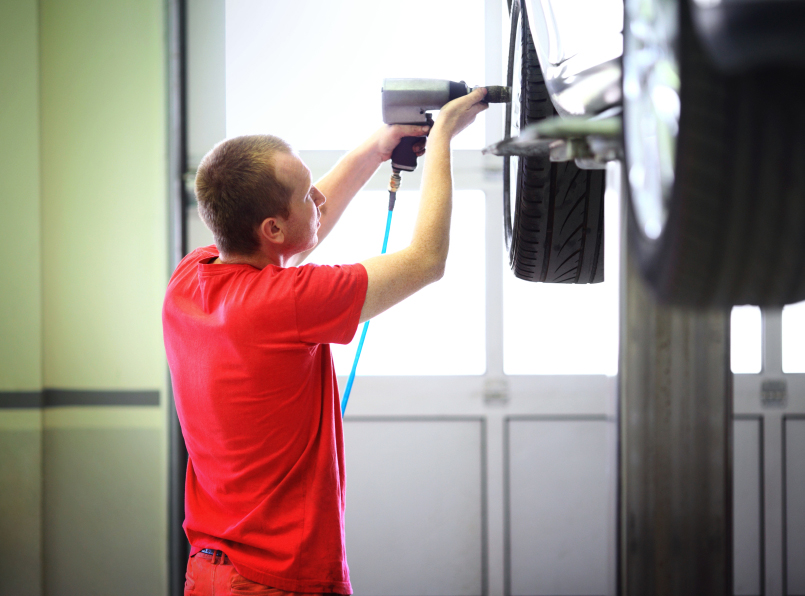 Do You Need New Tires? Let Us Help!
When it comes to pricing, we pride ourselves at Pohanka Honda on being upfront and competitive, both on our sales floor and in our Service Department. At Pohanka Honda, we have dare-to-compare tires prices that you'll love when you're in need of a new set of rubbers. Give us a call at 855-976-6252 to speak with a knowledgeable member of our staff today! We're here seven days a week, so don't hesitate to pick up your phone.
Buying a new set of tires is something all vehicle owners end up having to do if they keep their vehicle past four years or so. Different tires are rated for a different number of miles, though, so be aware of how long the tread is expected to last. Summer and performance tires typically last the least amount of time, with an average lifespan of 23,000 miles. Winter or snow tires clock in only just a little bit better, averaging about 32,000 miles. Switching out between these two types of tires, you're like to make it anywhere between four to six years, though, which is about what you'll get with a hearty pair of all-season tires, which can last as long as 75,000 miles. Keep in mind that, even if you haven't reached the number of miles they're rated to traverse, tires still need to be swapped out every six to seven years, since the rubber compound degrades, threatening the integrity of them.
With that in mind, when did you buy your last set? How many miles have you clocked on your odometer since then? Our dare-to-compare tire prices take away the guesswork of purchasing – especially since we'll match or beat any offer in the Washington, DC, and Alexandria, area! Our expert service technicians are more than happy to answer any questions that you may have about tires, including tips to figuring out if you need a new set. Utilize our Ask a Tech form, or take advantage of our text message and Live Chat functions. While you can schedule an appointment online, if you'd like, we never require one. Just roll on up to our service bay and we'll get you all taken care of!
It's important that you not only get a good, quality set of tires, but also that you come to a reputable dealer. We're that dealer. We've has been highly rated by Professionals Parts & Service, receiving both the Customer Service Experience Award and the Fixed First Visit Award for our exemplary customer service. Our dare-to-compare tire prices at Pohanka Honda are definitely a part of that! Visit us soon at 1772 Ritchie Station Court in Capitol Heights, MD!

Testimonials
GOOGLE
September 22, 2017
GOOGLE
September 20, 2017
GOOGLE
September 20, 2017
GOOGLE
September 19, 2017
GOOGLE
September 19, 2017
GOOGLE
September 10, 2017
GOOGLE
September 9, 2017
GOOGLE
September 9, 2017
GOOGLE
September 8, 2017
GOOGLE
September 6, 2017
GOOGLE
September 5, 2017
Chrysler
CARS
September 4, 2017
GOOGLE
August 31, 2017
GOOGLE
August 28, 2017
Read More