2015 Honda Civic Accessories for Sale near Bethesda, MD
Personalize Your 2015 Honda Civc with Quality Honda Accessories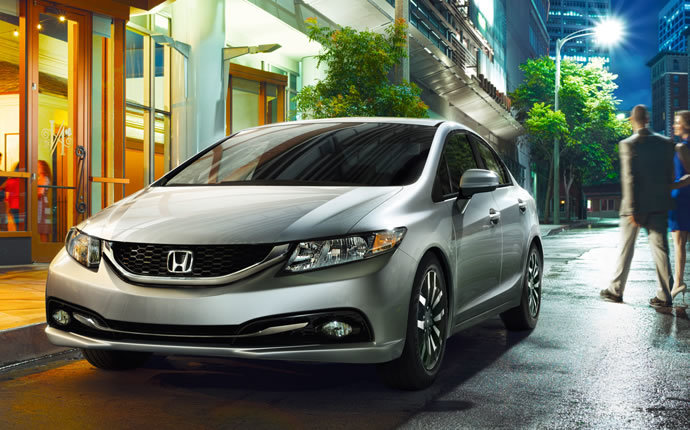 The hard part about shopping for a new car is over, and you've chosen a new 2015 Honda Civic. Now all you need to do is figure out what you want to add to make it all your own. With plenty of great 2015 Honda Civic accessories for sale near Bethesda, MD, you're sure to find plenty of great options that will not only help to keep your Civic looking great, but will also add a few more convenience features to your already great new sedan. For more information, come in to Pohanka Honda in Capitol Heights.
Interior
When it comes to keeping the interior of your new Honda Civic clean and presentable, there is nothing better than the All-Season floor mats. These mats take your snow-covered and muddy winter boots in stride while keeping your carpet nice and clean. They are designed to keep all of the dirt and water inside the plastic grooves, so you won't have to worry about spills. The best part is that they clean up with a simple rinse with soap and water.
To keep the trunk of your 2015 Civic clean and organized, you can also invest in a Trunk Tray. This molded plastic is similar to the All-Season floor mats, so you won't have to worry about the carpet when putting your dirty or wet sports equipment inside. To help keep everything in its place in the trunk you can also add a Cargo Hook to strap in some shopping bags – great for keeping them sitting upright. The available Cargo Net also keeps items from sliding around by securing items in one location.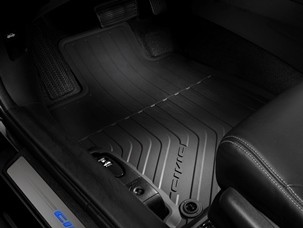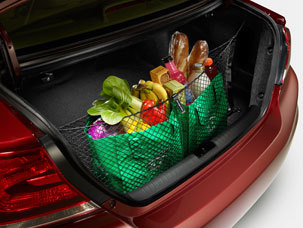 If you are looking for more convenience on the interior of your 2015 Honda Civic, then the added Rear Cup Holder is a great addition. Now your rear passengers can keep their drinks in one location during your road trips. You can also add the Automatic-Dimming Mirror to help shield your eyes from the bright headlights of oncoming vehicles. Because this features is automatic, you won't have to take your hands off the wheel to flip a switch or press a button to tilt the mirror.
Electronic
Of course, the most convenient of all 2015 Honda Civic accessories for sale near Bethesda, MD, is the available Remote Engine Start System II1. This feature not only remotely starts your car and unlocks the doors, but it will also automatically set the automatic climate control to 72 degrees, regardless of what temperature it was previously set. You also get a fob that will show you the exact temperature of the interior, so you won't have to worry about getting in a cold car.
Exterior
The exterior accessories for the 2015 Honda Civic are made to not only protect the exterior from dings and scratches, but also help to emphasize the great style lines and sleek attitude of the Civic. At great accessory to help reduce scratches and rust along the wheel wells is the Splash Guard Set. These additions fit snugly around the back of the wheel well and prevent rocks and debris from kicking up along the side of your Civic. Along those same lines, you can also add a vinyl Nose Mask to the front of the Honda Civic to keep debris from dinging and scraping the front of your vehicle.
If you find that you are forced to park in tight parking spots regularly, you might want to consider adding Body Side Molding. These pieces are added to the sides of the Civic, adding style and emphasizing contour lines. They also stick up from the side of the doors to help keep them free of door dings and scratches from other cars.
If you're interested in adding any of these great 2015 Honda Civic accessories for sale near Bethesda, MD, to your Civic, then come in to Pohanka Honda in Capitol Heights today. We are here to help get you great accessories for your new Honda.
1. Caution: Never start your Honda in an enclosed area, as this may cause carbon monoxide buildup. Not available for manual-transmission vehicles.