2016 Honda Accord for Lease near College Park, MD
Test Drive the 2016 Accord Today!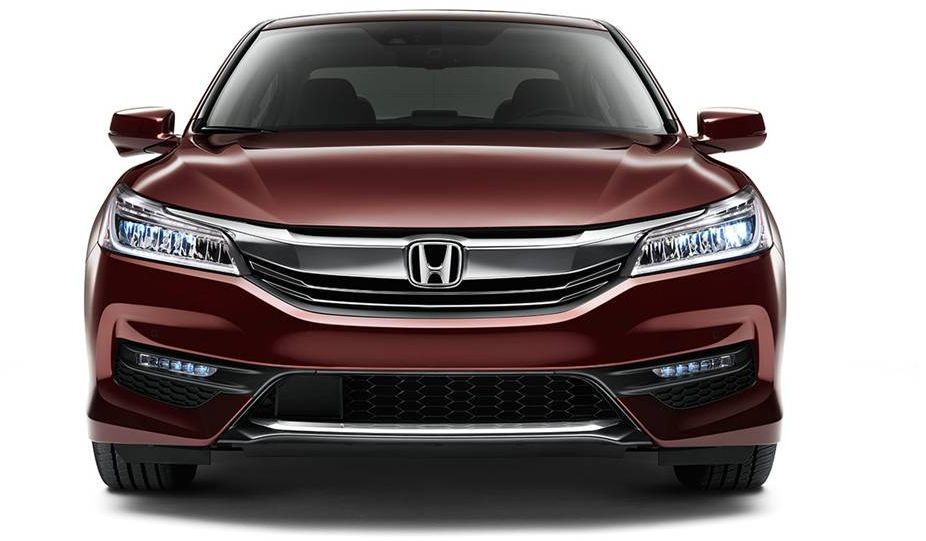 Looking for a sedan that offers you more than just a dependable performance? The 2016 Honda Accord for lease near College Park, MD, gives you access to all of the latest technology systems you need while on-the-go. From entertainment mulitamedia systems, to functional safety features, the Honda Accord has it all to keep your drive smart and efficient.
When it comes to leasing the 2016 Accord, you have many options available to you. Not only does have today's latest automotive technology systems within arm's reach, but you get all of this and more for a lower monthly payment. Once you decide how long you want your lease to last and what mileage limit you would like to include, you will end up only paying for the amount of time you drive the Honda Accord, instead of its full retail price. You will then notice a much lower monthly bill coming in the mail.
At the end of your lease term, all you have to do is turn in your keys to us here Pohanka Honda in Capital Heights, no questions asked. It's that simple. You are welcomed to lease the 2016 Honda Accord for another term, or lease the newest model available. Also, you always have the option of purchasing the Accord if you simply can't live without it!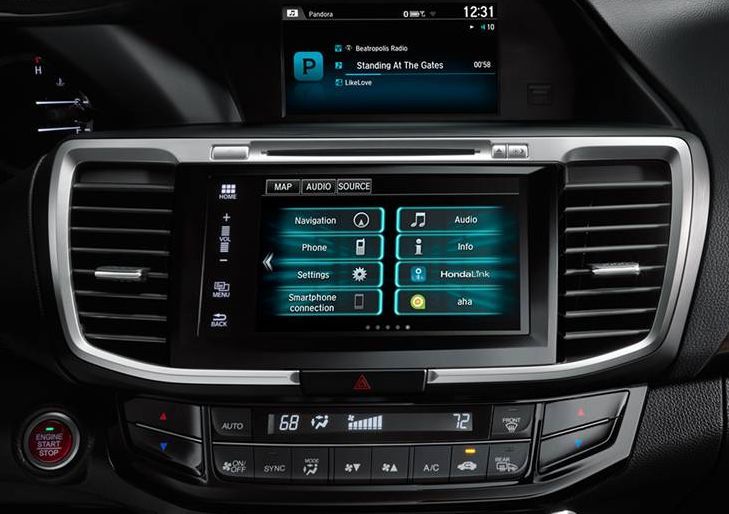 When you step inside the 2016 Honda Accord for lease near College Park, MD, you'll find an array of technology features, such as Android Auto™1. With this intelligent system, you can access Google Maps™ and mobile applications with a compatible smartphone2. You can use this convenient feature to find the fastest route to work, or how to get to Philadelphia for your upcoming family road trip. While you are listening to music in your Accord, the Speed-Sensitive Volume Control (SVC) will automically raise or lower the volume according to the outside traffic noise levels.
You can count on the 2016 Accord to keep you safe every time you drive. The standard Multi-Angle Rearview Camera with Dynamic Guidelines3 assists you with reversing out of parking spots by providing you with a visual display of what's behind your Accord. Also, the Tire Pressure Monitoring System (TPMS)4 comes standard, so you can stay in-the-know of your tires' condition.
Experience everything the 2016 Honda Accord for lease near College Park, MD, has to offer by taking a test drive today! We can help you customize a lease term and an Accord model that suits your needs and lifestyle here at Pohanka Honda in Capitol Heights. Schedule a test drive today.
1 Android and Android Auto are trademarks of Google Inc.
2 Depending on use, Android Auto can share certain user and vehicle information (e.g., vehicle location, speed and other operating conditions) with Google and its service providers. See Google privacy policy for details regarding Google's use and handling of data uploaded by Android Auto. Use of Android Auto is at user's own risk, and is subject to agreement to the Android Auto terms of use, which are presented to the user when the Android Auto application is downloaded to the user's Android phone. Android Auto vehicle integration is provided "as is," and Honda cannot guarantee Android Auto operability or functionality now or in the future due to, among other conditions, changes in Android Auto software/Android operating system, service interruptions, or incompatibility or obsolesce of vehicle-integrated hardware or software. See dealer for details. Only use Android Auto when conditions allow you to do so safely.
3 Always visually confirm that it is safe to drive before backing up; the rearview camera display does not provide complete information about all conditions and objects at the rear of your vehicle.
4 For optimal tire wear and performance, tire pressure should be checked regularly with a gauge. Do not rely solely on the monitor system. Please see your Honda dealer for details.