2016 Honda Accord for Lease near Vienna, VA
Add Some Thrill to Your Drive with the 2016 Accord!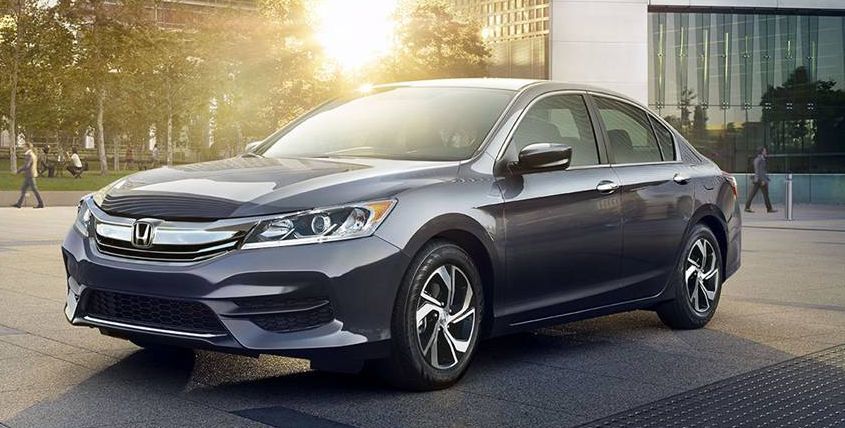 When you think about Honda's classic sedan, the Accord, a reliable drive usually comes to mind. What you may not know about the brand-new 2016 Honda Accord for lease near Vienna, VA, is that it comes with all of today's latest technology, and possesses a modern and sleek design. Here at Pohanka Honda in Capitol Heights, your local Honda dealer, you can see everything the 2016 Accord has to offer.
Whether you are dropping off the kids at school, or on your way to Lake Barcroft for an outdoor family get together, it's nice to have some source of entertainment while driving. You get it all with the innovative Apple CarPlay™1 feature, which connects your compatible iPhone® and lets you access all of your favorite apps, stream your own personal playlists, and even use Apple® Maps to navigate your daily routes. You can easily tap into these features via a 7-inch touchscreen, voice command, or steering-wheel-mounted controls.
You'll certainly feel inspired when you drive the beautifully designed 2016 Honda Accord for lease near Vienna, VA. With its stoic stance, distinct front grille, and modern side profile lines, your Accord not only looks stunning, but can glide on the highway due to its aerodynamic built.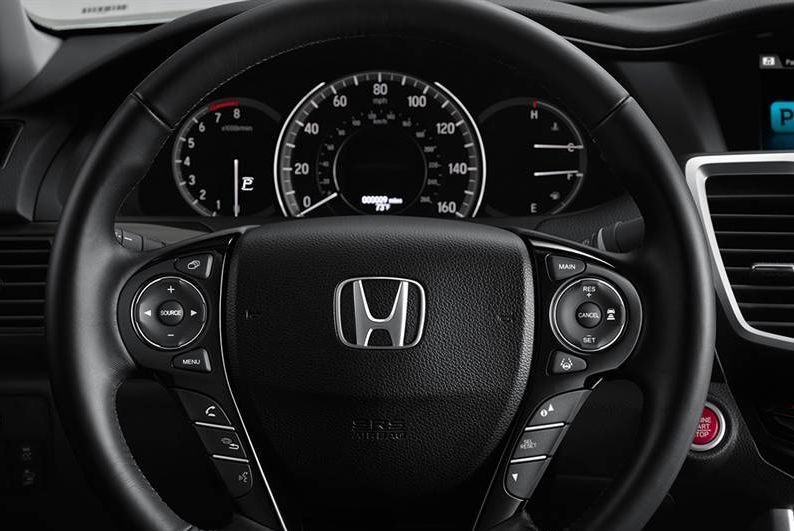 We make leasing an easy, no-nonsense process here at Pohaka Honda in Capitol Heights, so if you have never leased a car before, you have nothing to worry about. First, you'll sit down with one of our finance representative to discuss your lease term details. Here you can decide how long you would like to lease the 2016 Honda Accord, and what mileage limit you would like to include. Our goal is to create a lease plan that works within your lifestyle and means, so you agree to a term confidently knowing you will be driving home a car you've always wanted, which also fits within your budget.
And, once your lease is up, all you have to do is simply return the keys to us, and you are good to go! If you would like to lease the 2016 Accord again, or another new Honda model, you always have that option. Or, if you find yourself completely smitten with the Accord, you can purchase it from us, so you can drive it for good!
Get your first look at the 2016 Honda Accord near Vienna, VA, today, at your Honda dealer serving the Alexandria and Washington, DC, region. For more information about the Accord or our leases, call us at 855-995-7285, or visit our dealership. We are located at 1772 Ritchie Station Court in Capitol Heights, MD.
1

Depending on use, Apple CarPlay can share certain user and vehicle information (e.g., vehicle location, speed and other operating conditions) with the connected iPhone. See Apple's privacy policy for details regarding Apple's use and handling of data uploaded by CarPlay. Use of CarPlay is at user's own risk, and is subject to agreement to the CarPlay terms of use, which are included as part of the Apple iOS terms of use. CarPlay vehicle integration is provided "as is," and Honda cannot guarantee CarPlay operability or functionality now or in the future due to, among other conditions, changes in CarPlay software/Apple iOS, service interruptions, or incompatibility or obsolesce of vehicle-integrated hardware or software. See dealer for details. Only use CarPlay when conditions allow you to do so safely.