2016 Honda Civic Coming Soon Near Annapolis, MD
If You're a Fan of the Civic, Then You Won't Want to Miss the Newest Version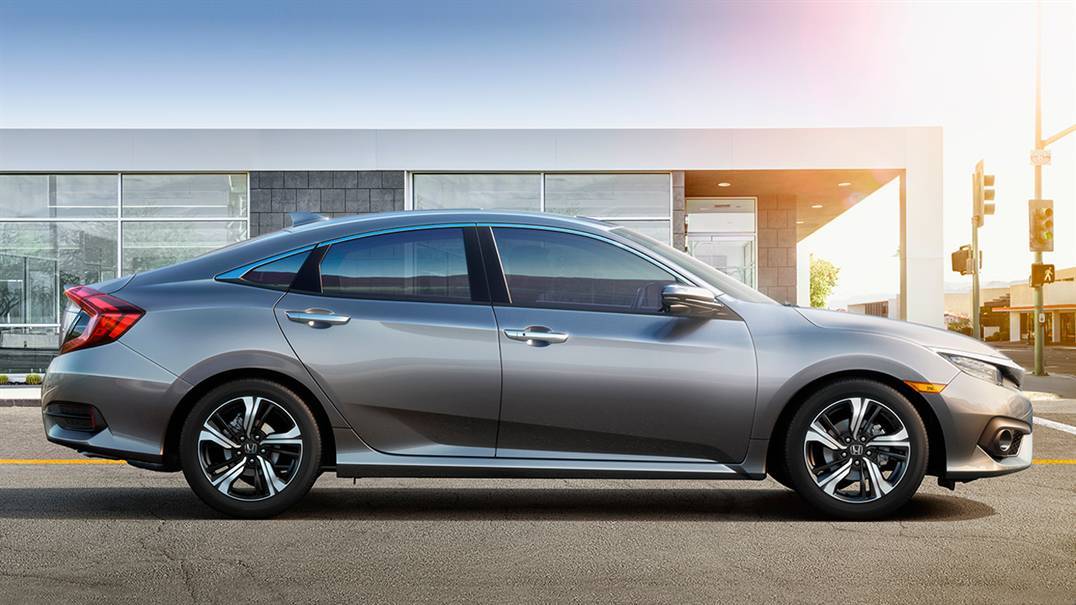 The 10th-generation of the Honda Civic was unveiled at the New York International Auto Show and it is clear that this compact car is going to make a statement. The 2016 Honda Civic coming soon near Annapolis, MD, has been redesigned, as well as had a few extra features installed. If you've been a fan of the Honda Civic before, you will certainly want to take this new version out for a test drive when it becomes available later this year.
The profile of the Civic is the first indication that this is a new kind of Civic. It has a longer hood, a more aggressive grille, impressive LED headlights, and sporty lower air intakes. It sits lower to the ground with a longer wheelbase and a wider stance, giving it an athletic feel. Then, of course, the aerodynamic lines that flow across the body blend all of these features together to give you the impression that the Civic is speeding through the air, even when sitting in park.
This sleek and sporty car will come in a variety of trims and body styles. The classic sedan and coupe will still be available for those who are interested in the tried-and-true Honda Civic style. For those who want a bit more versatility in the 2016 Civic, you'll be pleased to hear that this version will be available as a 5-door hatchback, which is sure to give you enough room for all your friends and their cargo. If you want even more sport in your compact car, the Si version of the 2016 Honda Civic might interest you. The 2015 Honda Civic Si currently comes with a 205 horsepower, 2.4L engine, so the 2016 version is sure to thrill.
When it comes to performance, the 2016 Honda Civic coming soon near Annapolis, MD, will be sporting an Earth Dreams Technology™ powertrain. One of the engine options that was reveled in New York is a 1.5L VTEC® Turbo engine. This engine will be paired with either a 6-speed manual transmission or an automatic Continuously Variable Transmission, which is sure to promise smooth shifting and acceleration. This magic combination of engine and transmission will surely give you the sporty, thrilling drive you'd expect from the 2016 Civic, while also giving you the MPG you'd expect from Honda.
Because this is a Honda, you'd also expect great safety features. The 2016 Honda Civic will feature, much like many of the other 2016 models, the Honda Sensing™ Technology system. This is a collection of advanced safety features, such as the Advanced Compatibility Engineering™ body structure to disperse impact energy, to driver assist systems, such as Lane Departure warning1 to let you know if you've drifted out of your lane. When you drive the 2016 Honda Civic, you will have peace of mind on the road.
Later this year, be sure to schedule a test drive at Pohanka Honda in Capitol Heights, your Maryland Honda Dealer. The 2016 Honda Civic coming soon near Annapolis, MD, will be here before you know it. It could be just the right gift for your favorite US Naval Academy graduate.
1. LDW only alerts drivers when lane drift is detected without a turn signal in use. LDW may not detect all lane markings or lane departures; accuracy will vary based on weather, speed and road condition. System operation affected by extreme interior heat. Driver remains responsible for safely operating vehicle and avoiding collisions.