2016 Honda Pilot Finance Near Annapolis, MD
Drive Home the All-New 2016 Honda Pilot Today with Financing Available Near Annapolis, MD

Jumping behind the wheel of the all-new 2016 Honda Pilot is now easier than ever with 2016 Honda Pilot finance near Annapolis, MD. Financing a new vehicle is the most popular way to upgrade your ride. Now you can drive home your very own 2016 Pilot at Pohanka Honda in Capitol heights and start enjoying all the new comfort and convenience features.
The decision to purchase a new car is a difficult one to make because there are a lot of factors to consider. For example, can you afford to purchase the vehicle outright? How much should your down payment be? Can you afford the monthly finance payments? At Pohanka Honda in Capitol Heights, we are here to help you get the right financing for you and your budget.
When you finance a new vehicle, you are, essentially, using another person's money to pay for your new vehicle. You are then responsible for repaying the amount in smaller, more affordable, monthly payments. This allows you to keep your hard earned savings right where it is. When you purchase your new Honda, you will only have to worry about the amount of your down payment and if you are trading in an older vehicle.
The freedom of financing gives you the opportunity to drive home a brand-new 2016 Honda Pilot and enjoy all the great features that come in this new SUV. For example, if you are looking for space in your new SUV, then the 2016 Pilot is just right for you. Not only does it come with seating for up to eight, but it also features an available one-touch button that moves the second-row forward for easy access. All the while, you will have amazing cargo space in the rear – up to 18.5 cubic-ft.1 behind the third-row, 55.9 cubic-ft.1 behind the second-row, and 109 cubic-ft.1 behind the first-row.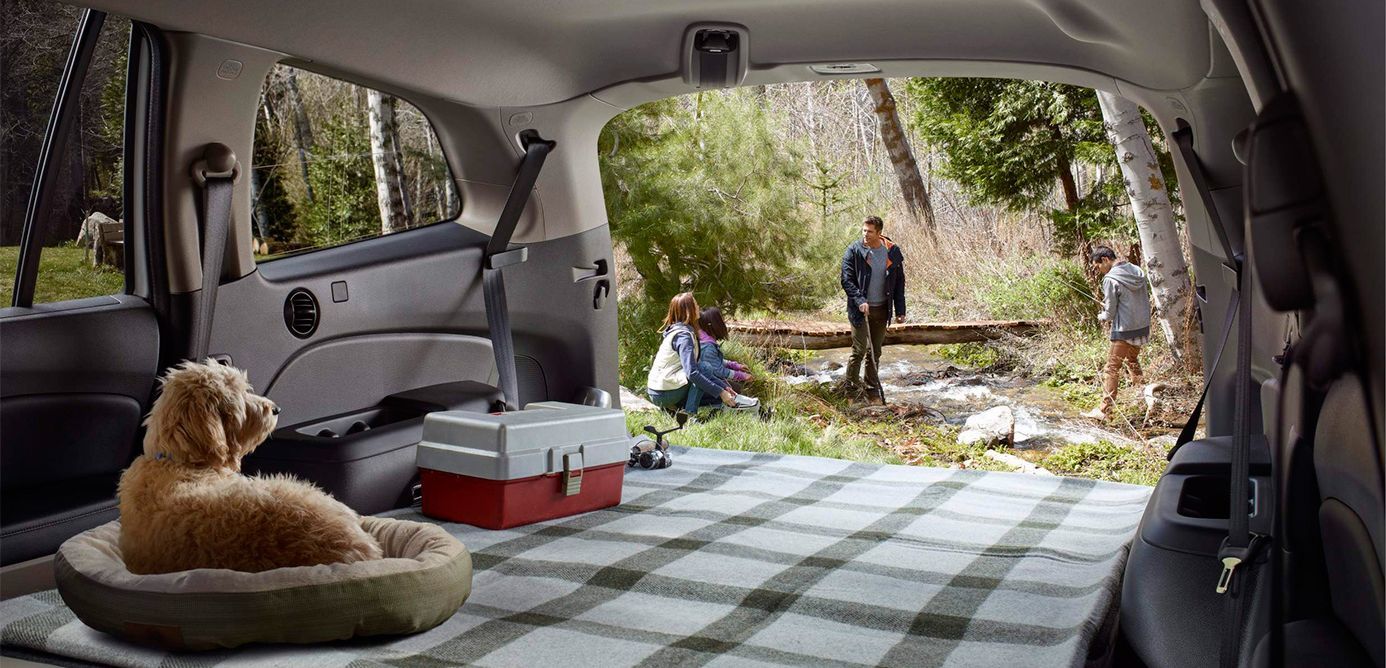 When you get a 2016 Honda Pilot finance near Annapolis, MD, you will also get the latest in safety features. The Honda Pilot comes with an available Multi-Angle Rearview Camera with Dynamic Guidelines2 and Cross Traffic Monitor3 to give you confidence as you reverse. Other driver assist systems include Honda LaneWatch™4, Adaptive Cruise Control5, and Blind Spot Information System3, so you can have peace of mind on the road.
If the 2016 Honda Pilot sounds like your next SUV, come in to Pohanka Honda in Capitol Heights for more information about our great financing. We offer a great collection of online tools to help you get financed. If you are concerned about your credit effecting your chances of getting financing, you can fill out our easy, three-step online finance application. Once you know exactly how much you qualify for, you can search through our 2016 Pilot inventory.
If you need to know exactly how your new Pilot will fit into your monthly budget, we have a payment calculator tool that will tell you exactly how much you should expect to pay based on which Pilot you choose. Just enter in your loan information, down payment, and the price of the Pilot you are looking at and you will be given a monthly payment amount. You can also use the calculator to determine your purchasing power based on how much you'd like to pay per month.
When you're ready to drive home your very own Honda Pilot, come in to Pohanka Honda in Capitol Heights, your Maryland Honda dealer. We have just the right 2016 Honda Pilot finance near Annapolis, MD, for you.
1. Based on SAE J1100 cargo volume measurement standard plus floor space between first and second seats and front seats moved forward.
2. Always visually confirm that it is safe to drive before backing up; the rearview camera display does not provide complete information about all conditions and objects at the rear of your vehicle.
3. The system is not a substitute for your own visual assessment before changing lanes. BSI may not detect all objects behind or to the side of a vehicle and may not detect a given object; system accuracy will vary based on weather, size of object, and speed. Driver remains responsible for safely operating vehicle and avoiding collisions.
4. Display accuracy will vary based on weather, size of object and speed, and the display may not show all relevant traffic. The display is not a substitute for your own direct visual assessment of traffic conditions before changing lanes.
5. ACC cannot detect all objects ahead and may not detect a given object; accuracy will vary based on weather, speed and other factors. ACC should not be used in heavy traffic, poor weather or on winding roads. ACC only includes a limited braking function; driver remains responsible for slowing or stopping the vehicle to avoid a collision.