Detailing Service In Maryland | MD
Deluxe Wash And Wax And Full Detailing Services

If you want your car looking its best, Pohanka Honda in Capitol Heights, MD, has a great detailing service in Maryland that will clean your car inside and out. With five different options for interior and exterior cleaning, you'll feel great driving around your sparkling clean new vehicle.
Keeping your vehicle clean not only looks good, but it can help protect your vehicle from mud, dirt, and road salt that may damage your car more thank you think. The most affordable detailing service in VA is the Deluxe Wash, which includes an exterior wash that also takes care of the wheels and wheel openings, plus a wipe of the dash and instrument panel. We finish it all off with a window cleaning and then you're good to go.
A step above is the Deluxe Wash and Wax, which features some added features to really make your vehicle shine. Staff will clean the windows inside and out, clean the wheels and wheel openings, then apply tire shine to further protect the them. An exterior wash is also included, and then it's topped off with paint sealant, which will not only make your vehicle look good but can protect and extend the life of the exterior.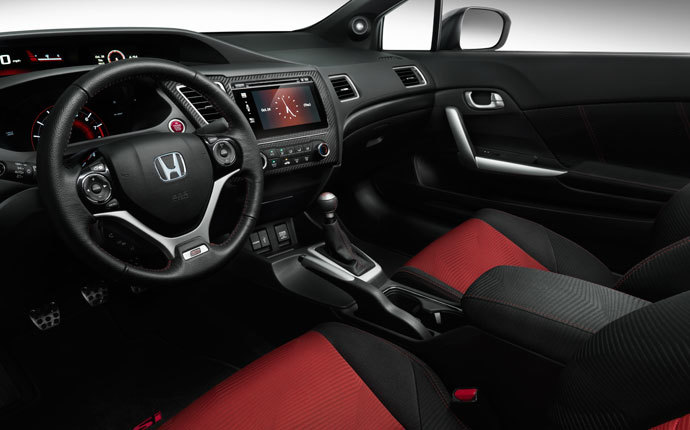 If you really want your interior as clean as it can be, your best option is the Interior Detail. When you use this service, our skilled staff will vacuum and shampoo the carpets to get them looking their best, plus they'll clean all the interior surfaces and seats. After they give the trunk a thorough cleaning and take care of the windows, they'll apply fabric protectant to make sure the surfaces of the interior stay clean. And it's all topped off with an exterior wash.
The Exterior Detail is a sure-fire way to really show off your vehicle, as the engine compartment, wheels and wheel openings, and windows are all cleaned. Tire shine is added to really accentuate the wheels, and you get a wash, buff, and application of paint sealant to protect the exterior. We'll even give the interior a thorough vacuuming for your convenience.
The top-of-the-line Full Detail cleaning that you can get from our service department covers the interior and exterior of your vehicle, though the price does depend on the size of your car, SUV, or pickup truck. The engine compartment will get a good cleaning, plus we'll take care of the wheels, wheel wells, and tires. After the windows are wiped down and the interior is vacuumed. We'll shampoo the carpets and clean the seats so that the interior is looking the best that it can. Finally, you get a car wash, dry, and buff, plus paint sealant to really make your car sparkle.
Stop by your local Maryland Honda dealer and take advantage of our wash and detailing service in MD to get the most out of your car. With five different detailing options to choose from and affordable pricing, you know you're getting the best possible cleaning at Pohanka Honda in Capitol Heights, MD.