Buy 3 Get 1 for a Dollar Tire Deal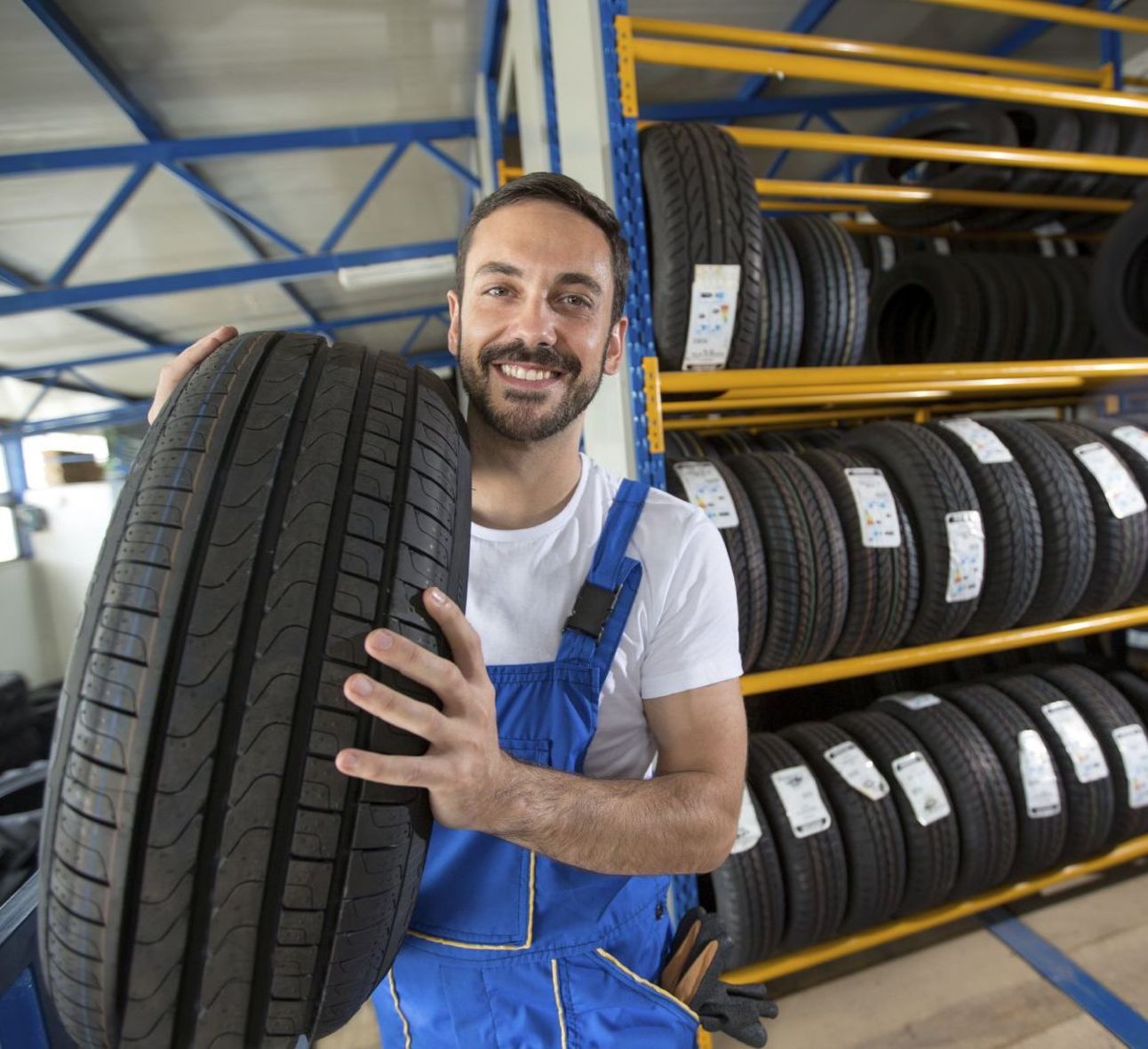 We Have Up-Front Pricing and Exemplary Customer Service!
Needing new tires is one of the more aggravating aspects of owning a vehicle. They're usually pretty pricey, at least for a nice set, and there are plenty of "good" deals out there that are misleading. At Pohanka Honda, we're thinking of one in particular from our competitors: the buy-3-get-1-for-a-dollar tire deal that seems too good to be true. We'll tell you a secret: it is.
When deals like that pop up and are widely circulated, it gives all of us a bad name. People go in expecting to pay a dollar for that fourth tire, and they kind of do, but the part that isn't highlighted is that the labor for mounting and balancing the tires isn't included, whereas it usually is. By the time everything has been totaled up, that fourth tire has been paid for – and then some! We'd never do business like that here at Pohanka Acura. We promote complete transparency in our deals, including in our promise to meet or beat any competitor's tire special in the Washington, DC, and Alexandria area. And, if you buy four tires from us, no matter how great a deal we give you, mounting and balancing is always free.
What makes us different from dealers that offer up those misleading buy-3-get-1-for-a-dollar tire deals? A lot, but we'd say that our dedication to exemplary customer service tops the list. We can prove it, too. We're a Customer Service Experience Award winner by Professionals Parts & Service, as well as a Fixed First Visit Award winner. Our goal is never to get your business just once, but to acquire returning customers that trust our certified technicians with their mode of transportation. We're open seven days a week and even have a secure 24-hour drop box if you need to drop off your vehicle in the few hours we're not here. We offer loaners for extended service appointments, but you can also take advantage of our 7am to 7pm shuttle system that goes within ten minutes of our dealership! Or you can always hang around our relaxing waiting room which boasts free ice cream, gourmet coffee, Wi-Fi, flat panel TVs, and cozy chairs, of course.
Be confident in the place you buy your tires. Come to Pohanka Honda and don't fall for the buy-3-get-1-for-a-dollar tire deal. We never require an appointment, either, you can simply drive up into our service bay at 1772 Ritchie Station Court in Capitol Heights, MD, and tell us what you need. We'll get you all taken care of!
Service Hours
240-392-3665
| | |
| --- | --- |
| Monday | 6:00 am - 8:00 pm |
| Tuesday | 6:00 am - 8:00 pm |
| Wednesday | 6:00 am - 8:00 pm |
| Thursday | 6:00 am - 8:00 pm |
| Friday | 6:00 am - 8:00 pm |
| Saturday | 7:00 am - 6:00 pm |
| Sunday | 9:00 am - 5:00 pm |
Testimonials
GOOGLE
1-27-2020
GOOGLE
1-24-2020
GOOGLE
1-21-2020
GOOGLE
1-18-2020
GOOGLE
1-12-2020
GOOGLE
1-8-2020
GOOGLE
1-8-2020
GOOGLE
1-8-2020
GOOGLE
1-3-2020
GOOGLE
1-2-2020
GOOGLE
1-2-2020
GOOGLE
12-30-2019
GOOGLE
12-29-2019
GOOGLE
12-15-2019
GOOGLE
12-15-2019
Great Dealership
EDMUNDS
12-14-2019
GOOGLE
12-8-2019
GOOGLE
12-5-2019
GOOGLE
12-2-2019
Don Curtis received my complaint and addressed it.
CARS
12-1-2019
GOOGLE
11-23-2019
GOOGLE
11-21-2019
GOOGLE
11-21-2019
GOOGLE
11-20-2019
GOOGLE
11-20-2019
GOOGLE
11-19-2019
GOOGLE
11-17-2019
GOOGLE
11-16-2019
GOOGLE
11-15-2019
GOOGLE
11-15-2019
GOOGLE
11-15-2019
GOOGLE
11-14-2019
GOOGLE
11-13-2019
GOOGLE
11-9-2019
GOOGLE
11-5-2019
GOOGLE
11-2-2019
GOOGLE
11-1-2019
Read More