Fair Auto Loan Options in Capitol Heights, MD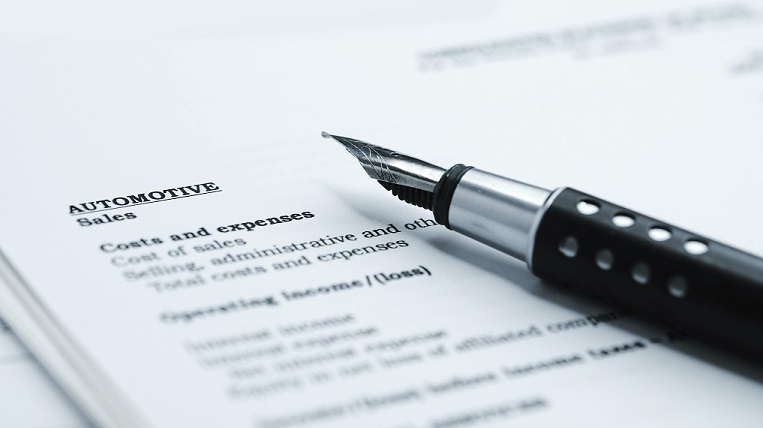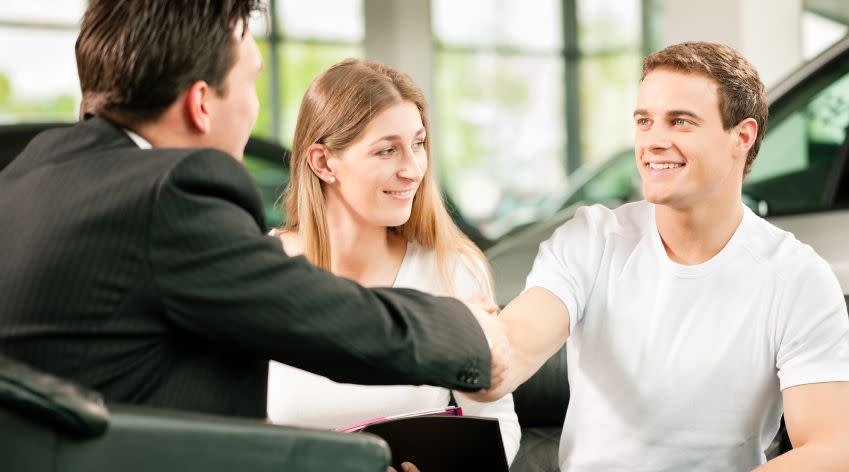 Securing an optimal auto loan for a lease is a crucial component of setting your sights on the right set of wheels. We are here to make that process as easy as possible with our air auto loans here at Pohanka Honda. This way, you know you are getting the best deal possible! You can learn more by simply swinging by the dealership to meet one-on-one or just give us a call at 240-392-3660 to speak with one of our friendly representatives.
Leasing
We know that taking this route can be a stressful task. That is why we try to make things as fair and as competitive as possible for your utmost convenience. We guarantee that you will be give you a reasonable price when you shop with our Finance Department. In fact, in many cases, we also offer commitment-free leasing for our vehicles so you can take home the vehicle that you have always wanted without having to shell out an unrealistic amount of cash to get the ball rolling. The best part about this is that you can walk away from the agreement whenever you see fit
What are the Benefits of Leasing at Pohanka Honda?
To begin, we expedite the entire process so you aren't spending your entire day off here at the dealership. Since you aren't financing, you won't have to worry about receiving any long-term contracts to overwhelm you every time they come in the mail. Our system essentially allows you to take home the Honda Accord, Pilot, Civic, or any other vehicle that you might have your yes on with the flexibility that you crave. This way, you aren't tied down to the same model while up-do-date vehicles continue to flood the market.
Leasing
If you have never leased a vehicle before, we would be happy to fill you in with all of the nitty gritty details so you are prepared from the moment that you walk onto our lot. Leasing is synonymous to borrowing, and allows you to take home the ride that you have your eyes on for a predetermined mileage and period of time. This lets you have a far-lesser down payment and monthly rate compared to financing because you will only be contributing toward the depreciation of the vehicle. What's not to love?
Our fair auto loan options in Capitol Heights, MD, are the cream of the crop. You can come take advantage of them today when you stop by Pohanka Honda to take a couple of options out for a test drive. We are located at 1772 Ritchie Station Court in Capitol Heights, MD.
Sales Hours
240-767-4603
| | |
| --- | --- |
| Monday | 9:00 am - 7:00 pm |
| Tuesday | 9:00 am - 7:00 pm |
| Wednesday | 9:00 am - 7:00 pm |
| Thursday | 9:00 am - 7:00 pm |
| Friday | 9:00 am - 7:00 pm |
| Saturday | 9:00 am - 7:00 pm |
| Sunday | 11:00 am - 5:00 pm |
Testimonials
GOOGLE
6-4-2020
GOOGLE
6-3-2020
YELP
6-3-2020
GOOGLE
6-2-2020
GOOGLE
5-30-2020
GOOGLE
5-29-2020
GOOGLE
5-29-2020
GOOGLE
5-29-2020
YELP
5-28-2020
GOOGLE
5-28-2020
GOOGLE
5-27-2020
GOOGLE
5-27-2020
YELP
5-26-2020
GOOGLE
5-26-2020
GOOGLE
5-25-2020
GOOGLE
5-25-2020
GOOGLE
5-24-2020
GOOGLE
5-24-2020
GOOGLE
5-24-2020
GOOGLE
5-24-2020
GOOGLE
5-24-2020
GOOGLE
5-24-2020
GOOGLE
5-24-2020
GOOGLE
5-24-2020
GOOGLE
5-24-2020
GOOGLE
5-23-2020
GOOGLE
5-23-2020
GOOGLE
5-23-2020
GOOGLE
5-23-2020
GOOGLE
5-23-2020
GOOGLE
5-23-2020
GOOGLE
5-23-2020
GOOGLE
5-23-2020
GOOGLE
5-23-2020
GOOGLE
5-23-2020
GOOGLE
5-23-2020
GOOGLE
5-23-2020
GOOGLE
5-23-2020
GOOGLE
5-23-2020
GOOGLE
5-22-2020
GOOGLE
5-22-2020
GOOGLE
5-22-2020
GOOGLE
5-22-2020
GOOGLE
5-22-2020
Read More