How Can I Check the Oil in My Honda?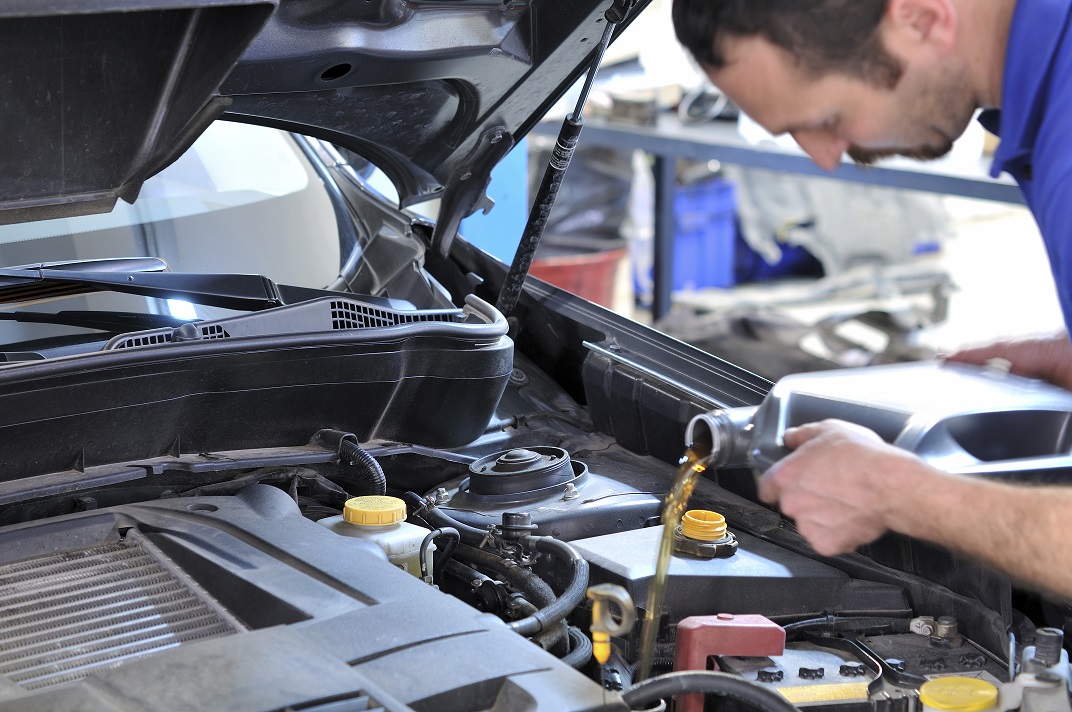 Why Change Your Oil?
Our team here at Pohanka Honda wants to remind you that one of the best things that you can do to contribute to your vehicle's longevity and health is remember to frequently change its oil. However, we can understand why people might be wary of wasting money by coming in too often. If you want to be precise with your visits, you can easily check the oil levels on your own!
Oil Changes
First and foremost, we want to take a moment to speak to the positive impact oil has on your vehicle's performance. Your engine is a network of moving parts, many of which make contact with one another. Pistons pump, gears shift, and so on. Without oil, they don't have the lubrication they need to work harmoniously. Instead, they could cause damage to one another. In addition to this, oil helps filter grime away from important components and assists in regulating temperature. It's truly the lifeblood of your powertrain! Therefore, you want to make sure that you don't neglect replacing yours when the time comes.
Checking Your Oil
Luckily, you don't need to come to Pohanka Honda just to have your oil levels checked. Doing so at home is a quick and easy process. All you have to do is park your vehicle on a level surface. With your engine off, pop the hood and locate the dipstick, which should protrude from a tube. Remove it from its place, wipe it off with a rag, and place it back in. Pull it out once more, but this time pay attention to the oil on it. Most sticks have clearly marked Full/Empty markers to help you see just how much oil you have left. We'd also suggest paying attention to the color and looking for any unusual flakes or spots. If yours is running low, it'll be time to schedule an appointment with us!
Service
Once you've successfully diagnosed your oil levels, it'll be time to join us at Pohanka Honda! Our service bay is open seven days of the week during convenient hours, and you're never required to make an appointment before joining us. Just drive up and one of our technicians will come out to see what service you need to have performed. After that, you can go relax in our lounge area while they get to work adding some fresh oil to your engine. Since we have your model with us, we'll take a look at other areas of your vehicle just in case there's another important maintenance it needs. It'll just be a few minutes before you can get back on the road.
If you've been wondering, "How can I check the oil in my Honda?", then we hope that we've satisfied your curiosity! For any other questions, get in contact with our Service Department at Pohanka Honda!
Service Hours
240-392-3665
| | |
| --- | --- |
| Monday | 6:00 am - 8:00 pm |
| Tuesday | 6:00 am - 8:00 pm |
| Wednesday | 6:00 am - 8:00 pm |
| Thursday | 6:00 am - 8:00 pm |
| Friday | 6:00 am - 8:00 pm |
| Saturday | 7:00 am - 6:00 pm |
| Sunday | 9:00 am - 5:00 pm |
Testimonials
GOOGLE
11-15-2019
GOOGLE
11-15-2019
GOOGLE
11-13-2019
GOOGLE
11-10-2019
GOOGLE
11-9-2019
GOOGLE
11-5-2019
GOOGLE
11-2-2019
GOOGLE
11-1-2019
GOOGLE
10-30-2019
GOOGLE
10-28-2019
GOOGLE
10-22-2019
GOOGLE
10-22-2019
GOOGLE
10-22-2019
GOOGLE
10-21-2019
GOOGLE
10-21-2019
GOOGLE
10-18-2019
YELP
10-15-2019
GOOGLE
10-9-2019
GOOGLE
10-8-2019
"Cordial and hospitable "
DEALERRATER
10-6-2019
GOOGLE
9-30-2019
GOOGLE
9-29-2019
GOOGLE
9-26-2019
GOOGLE
9-23-2019
GOOGLE
9-23-2019
GOOGLE
9-23-2019
GOOGLE
9-23-2019
GOOGLE
9-16-2019
Read More