Tire Rotation Service near Washington, DC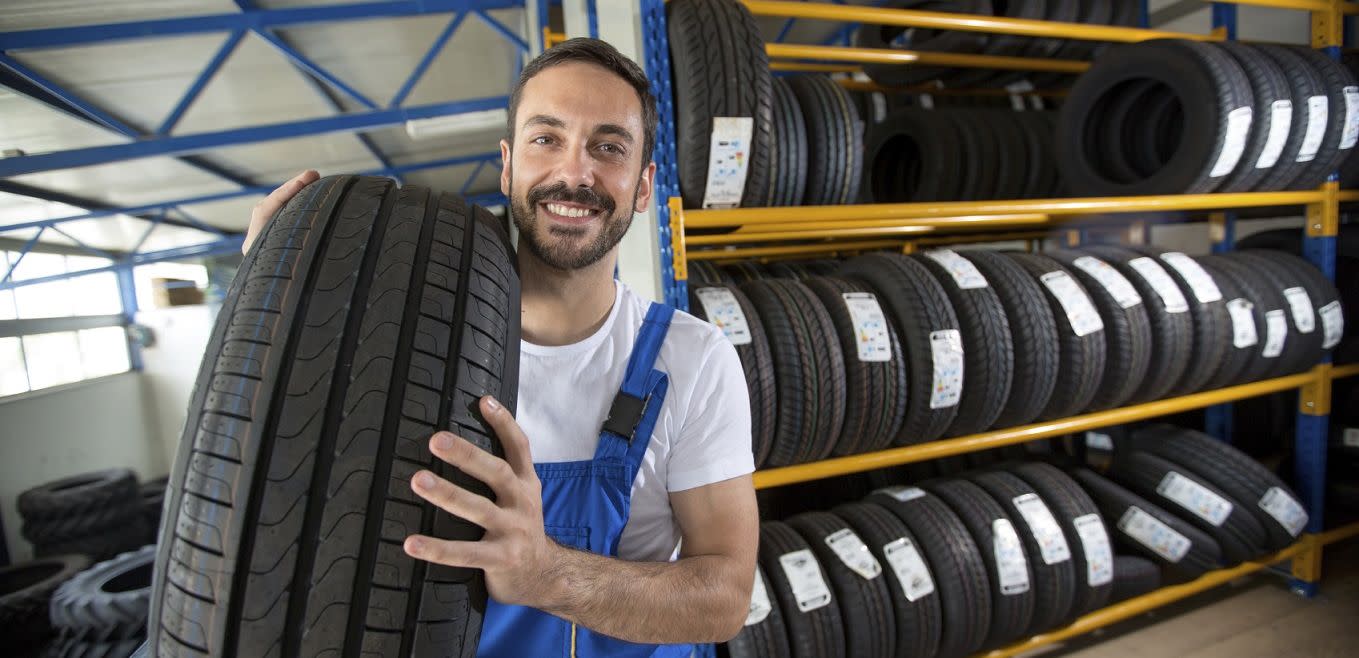 Along with oil changes, tire rotations are another routine maintenance that needs to be attended to if you want your ride to last for the long haul. Fortunately, you can count on the team here at Pohanka Honda to handle this simple procedure for you! Visit us whenever you're free during our accommodating hours so we can get to work.
Timeline
You might be unsure what the point of tire rotations are, so let's clear the air before we talk about the timeline that should be adhered to. This procedure simply changes the position of each tire so that everything wears down at the same rate. If you were to forego it, your rubbers would all disintegrate at different times because of the uneven distribution of weight. The set up front typically has to bear the bulk of the engine, so they wouldn't last as long as the back set. However, by rotating your tires every six months or 6,000 to 8,000 miles, your tread will remain consistent. This means you can swap out your old tires for a brand-new set all at the same time.
Warning Signs
If you don't remember when you completed this procedure last, not to worry! There are several signs you can watch out for that will let you know when it's time to have this maintenance performed. The first thing our mechanics recommend doing is running a visual inspection. If you see that your tread is diminishing differently between each wheel, you'll know its time for a rotation. Additionally, if you notice that some of your tires lose pressure more often than others, this could be another indicator. Last but not least, if you experience vibration at speeds over 45 MPH, it might be because your rubbers are no longer balanced effectively.
Our Service Department
When it's time to have your tires rotated, we hope you consider paying our dealership a visit. Because we perform this operation so frequently, you can be sure that you'll be in and out in no time at all, so your weekend isn't spent waiting on us to finish up. While you're here, stretch out in our lounge and have a beverage on us. You can also take a look in our showroom for the latest Honda models. Before you drop in, check out our current discounts under the Specials tab of our website to see if you can save a couple of bucks with your visit.
If you're in need of a tire rotation service near Washington, DC, visit Pohanka Honda. In the meantime, take a look at our positive customer reviews to see what our prior clients have said about their time with us.
Testimonials
GOOGLE
8-2-2020
GOOGLE
8-2-2020
GOOGLE
8-1-2020
GOOGLE
7-31-2020
GOOGLE
7-31-2020
GOOGLE
7-30-2020
GOOGLE
7-30-2020
YELP
7-29-2020
YELP
7-29-2020
GOOGLE
7-28-2020
GOOGLE
7-25-2020
GOOGLE
7-24-2020
GOOGLE
7-23-2020
Great experience purchasing vehicle
CARS
7-23-2020
GOOGLE
7-22-2020
GOOGLE
7-21-2020
YELP
7-20-2020
YELP
7-19-2020
YELP
7-19-2020
YELP
7-19-2020
GOOGLE
7-18-2020
GOOGLE
7-16-2020
GOOGLE
7-16-2020
YELP
7-16-2020
GOOGLE
7-15-2020
GOOGLE
7-13-2020
GOOGLE
7-12-2020
YELP
7-11-2020
GOOGLE
7-10-2020
GOOGLE
7-10-2020
GOOGLE
7-9-2020
GOOGLE
7-9-2020
YELP
7-8-2020
GOOGLE
7-7-2020
GOOGLE
7-4-2020
YELP
7-4-2020
Read More
Service Hours
240-392-3665
| | |
| --- | --- |
| Monday | 7:30 am - 6:00 pm |
| Tuesday | 7:30 am - 6:00 pm |
| Wednesday | 7:30 am - 6:00 pm |
| Thursday | 7:30 am - 6:00 pm |
| Friday | 7:30 am - 6:00 pm |
| Saturday | 7:00 am - 3:00 pm |
| Sunday | Closed |