Winterize Your Honda near College Park, MD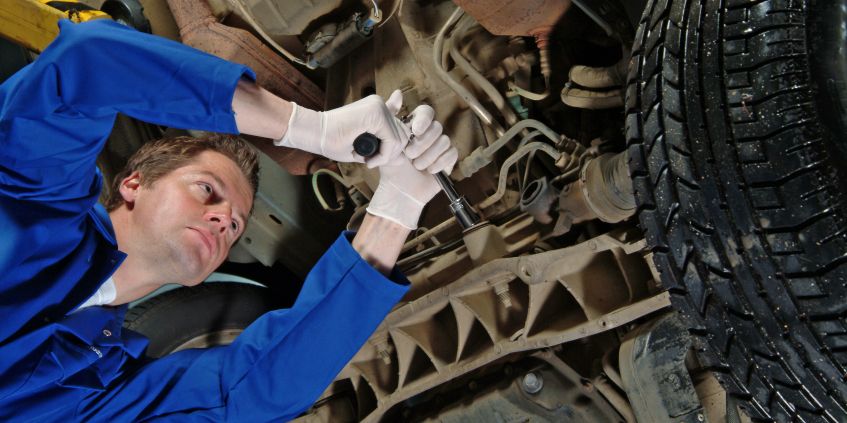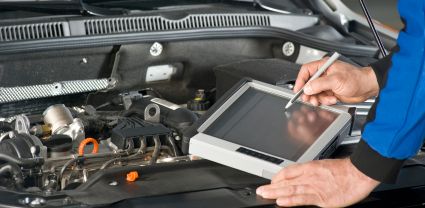 Service Hours
240-392-3665
| | |
| --- | --- |
| Monday | 7:30 am - 6:00 pm |
| Tuesday | 7:30 am - 6:00 pm |
| Wednesday | 7:30 am - 6:00 pm |
| Thursday | 7:30 am - 6:00 pm |
| Friday | 7:30 am - 6:00 pm |
| Saturday | 7:00 am - 3:00 pm |
| Sunday | Closed |
Is your Honda ready to tackle the challenges of winter driving? If not or you're unsure, now is the time to get your vehicle in order! Before you know it, snow, ice, and bone-chilling temperatures will be here, so don't delay your visit to Pohanka Honda for comprehensive winterization. Our Service Department never requires appointments, so stop in whenever you have a free afternoon and we'll take care of the rest!
Online Resources
If you'd like to get ahead of the game, be certain to explore our website's array of service-related resources. Check to see if our Service FAQ holds the key to a specific question on your mind or reach out to our team of mechanics via the Ask a Tech form for a prompt answer to an inquiry. Hoping to save some money on your next round of repairs? Our service specials are updated frequently, so don't forget to check out the latest deals before dropping by! Finally, feel free to reserve a timeslot that suits your schedule with our Schedule Appointment tool if you'd like to know exactly when to visit us.
Why Should I Winterize My Honda?
Whether you drive a powerful SUV like the Pilot or get around town in a lively Civic or Accord, your Honda requires some attention in order to be ready for the coming season. For example, cold temperatures put additional strain on your battery and engine, so you'll want to be sure everything under the hood is in peak condition. Furthermore, when snow, ice, and freezing rain create slick roads, it's nice to feel certain that your tires are prepared to maintain a firm grip. Finally, even cautious drivers can end up stranded, meaning that you'll want to keep a few supplies on-hand whenever you leave home.
Attentive & Thorough Care
The technicians at Pohanka Honda are prepared to assist whether your Honda just needs a few minor repairs or the full works. If your vehicle is equipped with AWD, we'll inspect the system to ensure it's in good condition and ready to keep you safe. Alternatively, those with 2WD or FWD might want to consider having snow tires installed to supply improved performance in cold and wet conditions. Furthermore, we'll spend some time under the hood to ensure that your battery, engine, and fluid levels are all up to our standards. Before you take off, we'll recommend some crucial necessities to keep in your vehcle for emergency situations, like a bag sand for traction, warm clothes, a shovel, and a first-aid kit.
Before the first snowflake falls, visit Pohanka Honda to winterize your Honda near College Park, MD! Our Service Department is ready to prepare you and your vehicle for the season, so pay us a visit today to get started.
Testimonials
"Pohanka Honda first time deal with them, got my Honda..."
DEALERRATER
6-25-2020
GOOGLE
6-25-2020
GOOGLE
6-25-2020
GOOGLE
6-25-2020
GOOGLE
6-24-2020
GOOGLE
6-21-2020
GOOGLE
6-19-2020
YELP
6-19-2020
GOOGLE
6-18-2020
GOOGLE
6-18-2020
GOOGLE
6-18-2020
GOOGLE
6-18-2020
GOOGLE
6-17-2020
GOOGLE
6-17-2020
GOOGLE
6-17-2020
YAHOO
6-17-2020
GOOGLE
6-15-2020
GOOGLE
6-14-2020
GOOGLE
6-13-2020
GOOGLE
6-12-2020
"Best buying experience I have had. Purchased a used late..."
DEALERRATER
6-12-2020
YELP
6-11-2020
GOOGLE
6-11-2020
YELP
6-9-2020
GOOGLE
6-9-2020
GOOGLE
6-8-2020
GOOGLE
6-8-2020
GOOGLE
6-7-2020
GOOGLE
6-6-2020
GOOGLE
6-6-2020
Excellent Service From Ms Jasmine Collins
CARS
6-5-2020
YELP
6-5-2020
GOOGLE
6-5-2020
GOOGLE
6-4-2020
GOOGLE
6-4-2020
GOOGLE
6-4-2020
GOOGLE
6-3-2020
YELP
6-3-2020
GOOGLE
6-2-2020
GOOGLE
5-30-2020
GOOGLE
5-29-2020
Read More